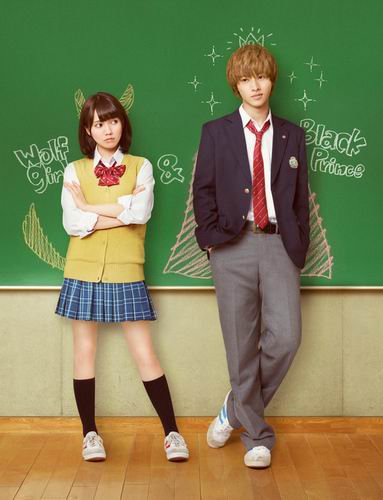 Setelah merilis teaser yang memperkenalkan para pemeran film live-action Wolf Girl and Black Prince dan mengumumkan para pemeran tambahannya, kini tampilan visual untuk film tersebut telah terungkap. Film yang dalam bahasa Jepang berjudul Okami Shojo to Kuro Oji dan diangkat dari manga berjudul sama karya Ayuko Hatta ini akan dirilis di Jepang pada tanggal 28 Mei 2016 mendatang. Proses syuting dari film garapan sutradara Ryuichi Hiroki ini telah dimulai sejak bulan Desember 2015 yang lalu.
Seperti dikutip dari Asian Wiki, dalam film ini Fumi Nikaido akan berperan sebagai Erika Shinohara siswi kelas 1 SMA yang membual tentang "pacar" yang dimilikinya, padahal ia sebenarnya tidak memiliki pacar. Erika mulai kehabisan bahan kebohongannya dan teman-teman Erika juga mulai meragukan ceritanya. Erika kemudian melihat seorang pemuda tampan di jalan dan diam-diam mengambil fotonya untuk ditunjukkan ke teman-temannya sebagai pacarnya. Ternyata pemuda dalam foto itu adalah Kyouya Sata (diperankan oleh Kento Yamazaki) yang juga satu sekolah dengan Erika. Erika lalu menceritakan keadaannya pada Kyoya dan meminta pemuda itu untuk berpura-pura menjadi pacarnya. Namun Kyouya juga ternyata memiliki sisi gelap di balik ketampanannya.
Ayo, siapa yang sudah tidak sabar ingin menonton filmnya?
---
Sources :

Comments