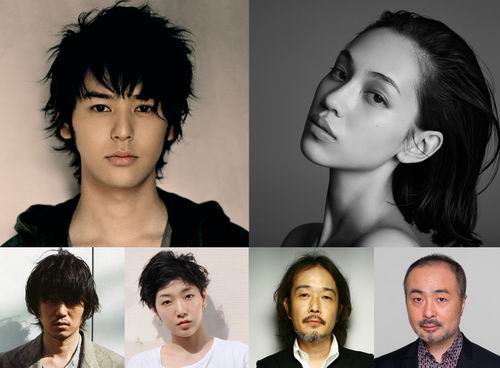 Telah diumumkan bahwa Satoshi Tsumabuki dan Kiko Mizuhara akan beradu akting dalam film live-action baru berjudul "A Boy Who Wished to be Okuda Tamio And A Girl Who Drove All Men Crazy" yang dalam bahasa Jepang berjudul "Okuda Tamio ni Naritai Boy to Deau Otoko Subete Kuruwaseru Garu." Film yang diadaptasi dari manga berjudul sama karya Chokkaku Shibuya tersebut akan dirilis di Jepang pada tahun 2017 mendatang. Selain Satoshi Tsumabuki dan Kiko Mizuhara, film yang disutradarai oleh Hitoshi One ini juga turut dibintangi oleh Suzuki Matsuo, Hirofumi Arai, Sakura Ando, dan Lily Franky.
Seperti dikutip dari asianwiki.com, dalam film ini Satoshi Tsumabuki berperan sebagai seorang pria berumur 35 tahun bernama Yuji Koroki yang memuja penyanyi dan pencipta lagu bernama Tamio Okuda. Sedangkan Kiko Mizuhara berperan sebagai Akari Amami, seorang wanita yang bekerja di majalah fashion. Dalam pekerjaan, Yuji lalu dipindahkan ke divisi editing dari suatu majalah bertema gaya hidup dan mengalami kesulitan dalam menghadapi percakapan rekan-rekan barunya yang aneh. Di kantor barunya, ia lalu bertemu dengan Akari dan jatuh cinta pada pandangan pertama padanya. Namun hidupnya kemudian berubah menjadi seperti neraka.
Wah nampak seru nih, catat judulnya yang "panjang" dalam jadwal tontonan kalian!
---
Source : asianwiki.com

Comments