Sadako dan Kayako tidak hanya menakuti para penikmat horor saja lho! Kini, mereka telah datang untuk menakut-nakuti para pecandu narkoba di Jepang. Semua itu tak lain berkat Tokyo Metropolitan Police yang mencetuskan ide ini. Sebelumnya para polisi ini pun pernah bekerja sama dengan Aikatsu! dan Vocaloid. Hebat ya?!
Obat-obatan terlarang yang mengandung zat psikoaktif telah terjual secara ilegal. Pengguna dari obat-obatan ini mengalami kenaikan di kalangan remaja di Tokyo. Maka para polisi pun bertindak cepat dengan kampanye yang ditujukan untuk menakut-nakuti para pecandu narkoba dengan harapan mengurangi jumlah pengguna aktifnya.
Sadako dari The Ring dan Kayako dari The Grudge berkolaborasi dalam poster yang mengerikan bertajuk, "Bayangan obat-obatan perlahan-lahan merayap menghampirimu. Sekali kau jatuh, kau tidak dapat bangkit kembali."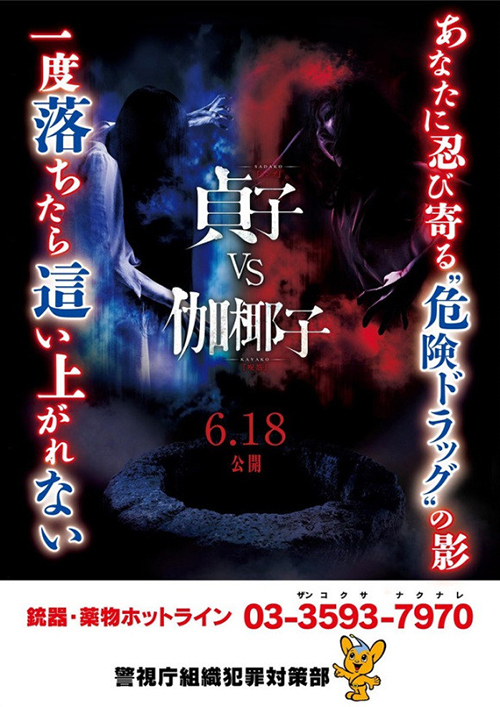 Hiii… Menyeramkan ya?! Say No to Drugs!
---
Source : animenewsnetwork.com

Comments