Manga Ghost in the Shell Arise yang dimuat di Kodansha Monthly Young Magazine akan mendekati titik akhir. Dikabarkan bila babak terakhir Ghost in the Shell Arise ~ Nemuranai Me no Otoko: Sleepless Eye ~ akan dimuat dalam edisi ketujuh majalah yang terbit Agustus mendatang.
Manga ini pertama kali muncul di bulan Maret 2013 di bawah sapuan kuas mangaka pendatang baru, Takumi Oyama. Jun'ichi Fujisaku berlaku sebagai penulis cerita yang sebelumnya juga terlibat dalam Ghost in the Shell: Stand Alone Complex. Selain manga, Ghost in the Shell Arise juga pernah diadaptasi menjadi drama panggung.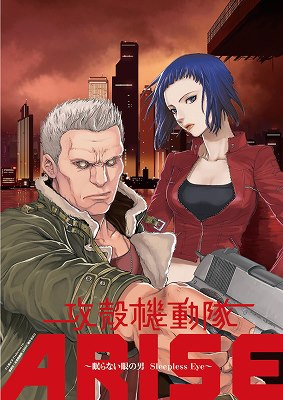 Melihat respon pembaca yang positif mengenai karya Takumi Oyama, majalah ini membuat sebuah pengumuman agar fans sabar menunggu karya selanjutnya dari sang mangaka.
Apa kalian juga mengikuti manga Ghost in the Shell Arise? Kira-kira cerita apa lagi yang akan dibuat?
---
Source : animenewsnetwork.com

Comments