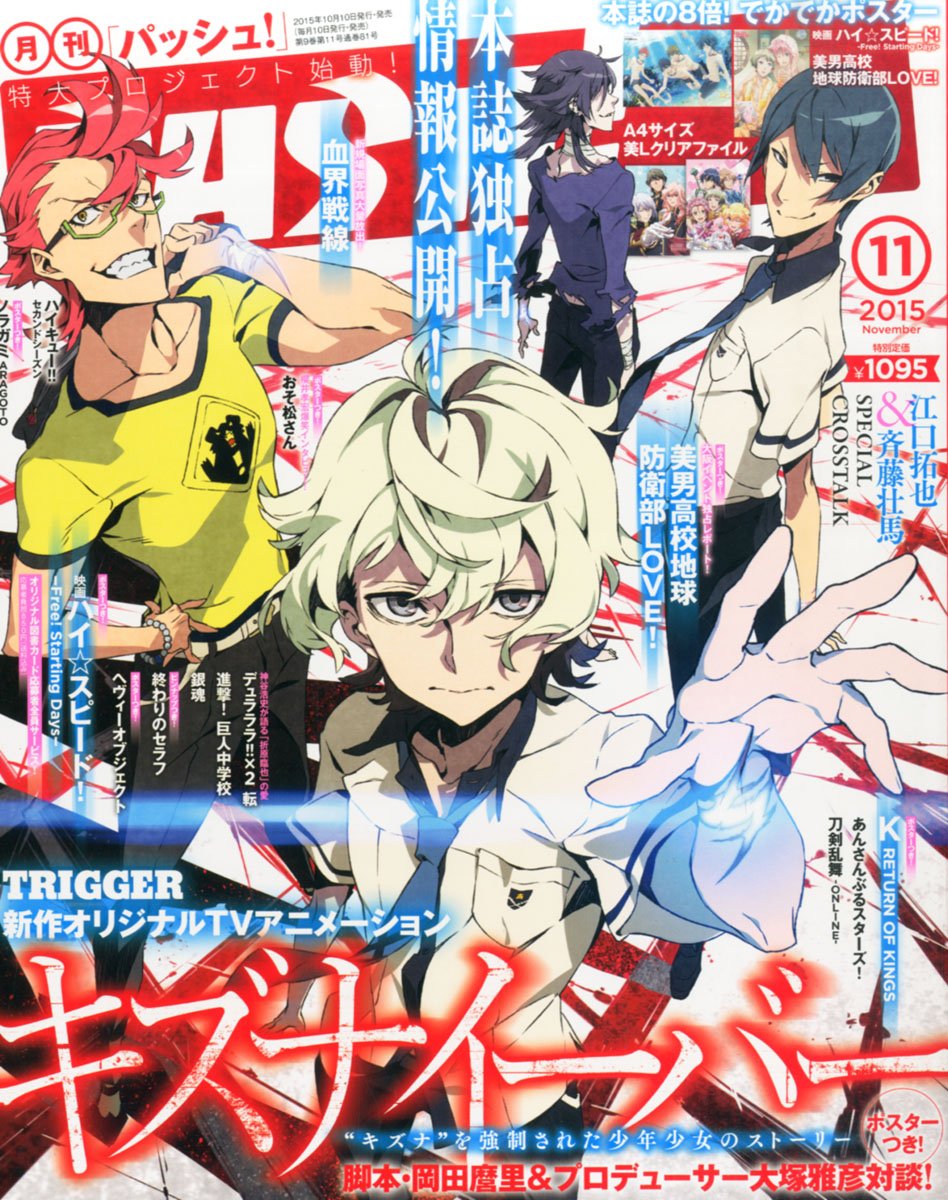 Diumumkan pada majalah Pash! edisi November, studio Trigger telah merilis sejumlah detail mengenai serial anime orisinal terbarunya yang diberi judul Kiznaiver.
Anime ini ber-setting di kota fiktif di Jepang bernama Sugomori City, kota yang populasinya terus menurun seiring tahunnya. Pada suatu hari, Sonosaki memberitahu teman sekelasnya, Katsuhira, "Kamu telah dipilih untuk menjadi seorang Kiznaiver."
Kiznaiver adalah orang-orang terpilih yang terhubung lewat akses The Kizuna System, sebuah sistem belum sempurna yang menghubungkan orang-orang melalui luka mereka dalam upaya mewujudkan perdamaian dunia. Saat seorang Kiznaiver terluka, sistem tersebut membagi dan mentransfer lukanya pada para Kiznaiver lainnya. The Kizuna System memungkinkan Katsuhira untuk berbagi lukanya, dan menghubungkannya dengan para teman sekelasnya yang memiliki sifat dan kehidupan yang jauh berbeda dengan dirinya.
Para staf inti Kiznaiver:
Director: Hiroshi Kobayashi
Series Composition: Mari Okada
Original Character Designer: Shirow Miwa
Character Designer: Mai Yoneyama
Animation Production: Trigger
Desain karakter:
---
Source : moetron.com

Comments