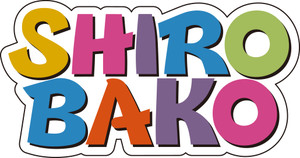 Akun Twitter resmi Shirobako, serial anime original garapan sutradara Tsutomu Mizushima (xxxHolic, Girls und Panzer, Joshiraku) dan P.A Works, telah mengkonfimasi beberapa staf utama dan pemerannya pada hari Kamis.
Para pemerannya meliputi:
Juri Kimura (Nagi no Asukara)
Haruka Yoshimura (Riddle Story of Iblis, Sora no Metode)
Haruka Chisuga (Soul Eater Not !, Zetsumetsu Kigu Shoujo Amazing Twins)
Asami Takano
Hitomi Ohwada
Para stafnya meliputi:
Sutradara: Tsutomu Mizushima
Original Character Design: Ponkan8
Series Supervisor: Michiko Yokote
Animation Character Design: Kanami Sekiguchi
Sound Director: Tsutomu Mizushima
Animation Production: P.A.WORKS
Serial ini akan tayang perdana di Jepang pada bulan Oktober. Slogan di website-nya berbunyi,"The 'now' in the animation business is right here." Rincian lebih lanjut akan diumumkan tentang seri ini pada akhir pekan ini dalam acara Comic Market (Comiket) 86 di booth Warner dengan suatu video promosi. Video tersebut akan mengungkapkan para pemeran yang akan berperan secara individu.
Anime original GLASSLIP produksi P.A. Works saat ini tengah mengudara di Jepang. Crunchyroll sedang menayangkan anime tersebut secara streaming bersamaan dengan penayangannya, dan Sentai Filmworks telah melisensi seri ini untuk dirilis di Amerika Utara.

Comments