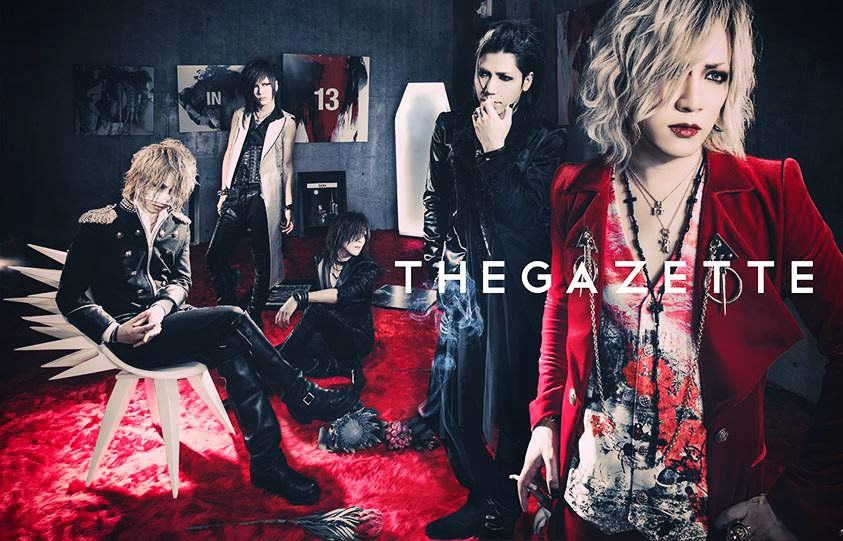 the GazettE menempati peringkat 10 besar untuk tangga lagu metal di Inggris dengan album terbaru mereka yang bertajuk "BEAUTIFUL DEFORMITY", dan album ini pun sempat menjadi Trending topic worldwide di dunia twitter.
BEAUTIFUL DEFORMITY dirilis secara digital pada tanggal 23 Oktober kemarin di Eropa oleh perusahaan rekaman JPU Records, ini merupakan album ke tujuh bagi mereka. Seluruh fans global nya sangat menunggu pada malam hari sebelum perilisiannya terbukti dengan hashtag #BEAUTIFULDEFORMITY  yang menjadi trending topic pada waktu itu.
Di Inggris sendiri, the GazettE menempati dua tangga lagu metal, peringkat 4 di iTunes Metal Chart dan peringkat 7 di Amazon untuk kategori Hard Rock dan Heavy Metal.
Untuk merayakan ini, mereka memberitakan kabar bahwa tur mereka yang baru dengan judul 'MALFORMED BOX' diumumkan lewat teaser video mereka. Simak video nya dibawah ini:
Congrats the GazettE!!

Comments