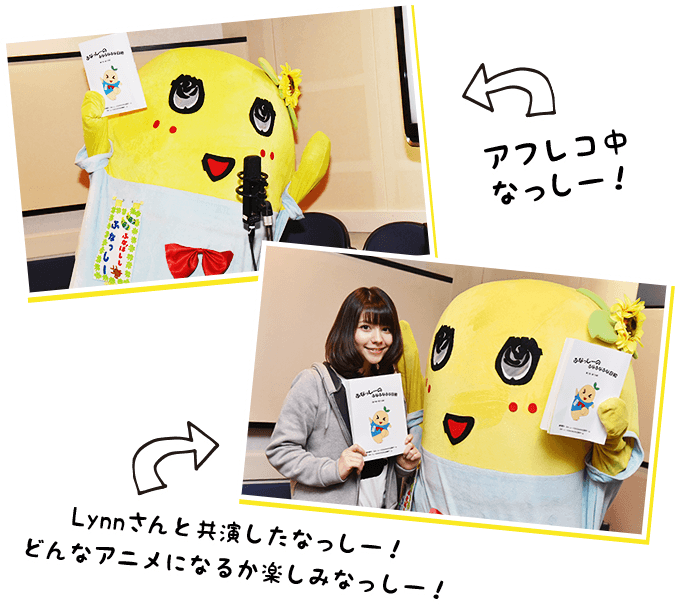 Funassyi, maskot karakter populer berbentuk buah pir dari Funabashi di pinggiran Tokyo, Jepang, akan menayangkan perdana seri anime pendeknya sendiri pada tanggal 30 Maret. Anime pendek berjudul The Funassyi no Funafunafuna Hiyori (Funassyi's Aimless Days) ini akan ditayangkan setiap hari kerja dalam program variety pagi Sukkiri!! Selain Funassyi, anime ini akan menampilkan karakter baru bernama Guressyi (diisisuarakan oleh Lynn, pada foto di atas dengan Funassyi) dan Nashigami-sama (Naoki Tatsuta).
Tomio Yamauchi mengarahkan anime ini di Asahi Production, dan Higashi Shimizu (Doraemon, Precure) dan Korie Tomonaga (D.C.III ~Da Capo III~, Pururun! Shizuku-chan) menulis naskahnya. Hiroshi Shimizu (Michiko & Hatchin) merancang desain karakternya. Kisuke Koizumi (Wooser's Hand-to-Mouth Life) mengarahkan sound-nya, dan Takatsugu Wakabayashi (Dragonar Academy, Majin Bone) menyusun musiknya.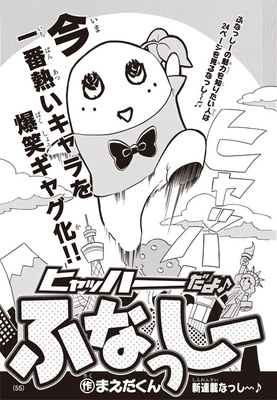 Funassyi telah menginspirasi manga-nya sendiri di majalah Bessatsu CoroCoro Comic Special terbitan Shogakukan, di antara banyak tie-in lainnya seperti roti daging. "Peri pir" ini terinspirasi dari ekspor buah utama dari Funabashi.
Karakter ini memiliki lagu temanya sendiri yang dirilis oleh Universal Music Japan, dan albumnya menduduki peringkat ke-4 di tangga album mingguan. Karakter ini juga terpilih sebagai maskot teratas di Regional Mascot General Election pada tahun 2013 meskipun kurangnya dukungan resmi oleh kota Funabashi atau organisasi pariwisata.
Karakter ini telah memulai debut filmnya pada musim gugur lalu dalam anime Eiga HappinessCharge PreCure! Ningyou no Kuni no Ballerina (HappinessCharge PreCure! the Movie: The Ballerina of the Land of Dolls). Karakter ini juga mempromosikan waralaba anime dan manga dari Gundam hingga Parasyte dan Kinnikuman.
---
Source : animenewsnetwork.com

Comments