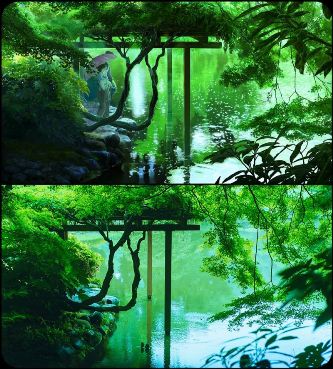 Menyaksikan film The Garden of Words yang dirilis tahun 2013 silam oleh sutradara Jepang, Makoto Shinkai memang mampu memanjakan mata kita akan visualnya yang menakjubkan. Setting tempat yang diambil di Shinjuku Gyoen National Garden, Tokyo digambarkan dengan sangat indah dalam film animasi ini. Tetapi tahukah kalian bila semua yang ada di film tersebut benar-benar menggambarkan keadaan di dunia nyata?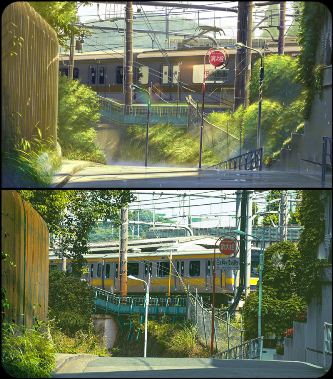 Fakta unik ini terungkap setelah foto perbandingan antara film dan aslinya muncul di dunia maya baru-baru ini. Beragam adegan yang melibatkan pemandangan disandingkan dengan foto tempat tersebut di dunia nyata. Hasilnya mencengangkan. Semuanya teryata sangat detil meniru aslinya.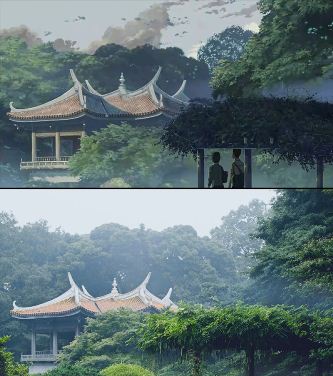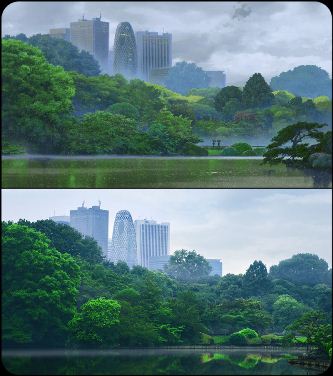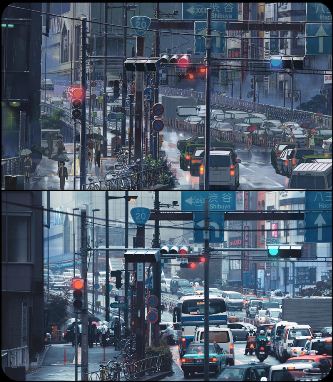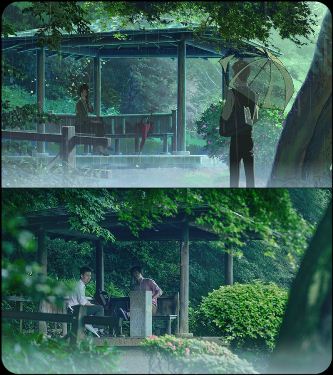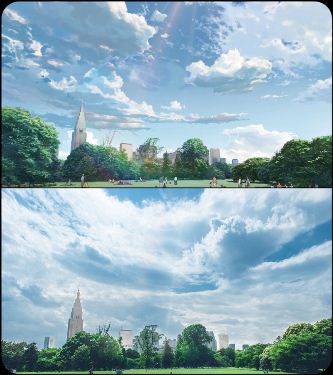 Sepertinya Shinkai dan timnya berjuang sangat keras dalam meniru detil aslinya. Tengok saja papan penunjuk jalan, antena di atas gedung hingga lekuk ranting pohon di taman. Wow! Sama persis bukan?
Images: Yuusaani.com
---
Sources :

Comments