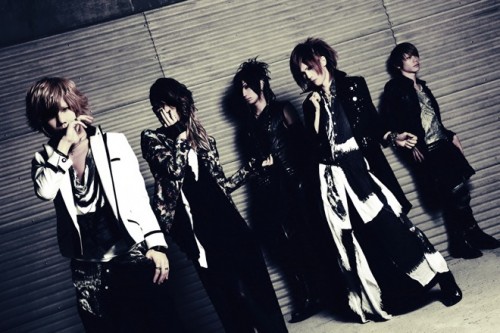 Hanya sekitar sebulan yang lalu, band Visual Kei, Sadie telah mengumumkan perilisan album mendatang mereka berjudul 'GANGSTA' dan kini, rincian lebih lanjut berkaitan dengan album itu telah muncul! Album ini akan hadir dalam 2 edisi, 'First Press Limited Edition' dan juga edisi 'Standard'. Album ini akan dirilis di Jepang pada tanggal 24 September 2014.
Price: 3685 yen
CD: Terdiri dari 13 lagu
DVD: PV untuk "DEAD END"
Price: 3000 yen
CD: terdiri dari 13 lagu
Sampul albumnya masih dalam proses pencetakan, jadi tunggu saja kabar selanjutnya. Berikut adalah daftar lagu untuk CD-nya tetapi juga disebutkan di OHP mereka saat ini bahwa album ini belum bisa dipesan.
1. MODE OF GANGSTA (SE)
2. HOWLING
3. WELCOME TO THE UNDERGROUND
4. DEAD END
5. SHOOT THE TARGETS HIDDEN YOUR MIND
6. TOKYO GYPSY
7. GESSHOKU
8. RIZE A FLAG
9. HATE ME OR LOVE ME?
10. bleach
11. THE NEVER
12. MESSAGE FROM HERE
13. PHRASE OF LIFE (ED SE)

Comments