Film Boruto -Naruto the Movie- yang akan diputar di berbagai bioskop Jepang pada tanggal 7 Agustus mendatang pada hari ini telah menampilkan cuplikan pertamanya yang diungkap oleh situs Mantan Web dari suratkabar Mainichi Shimbun. Naruto Uzumaki dan Boruto Uzumaki, serta Sasuke Uchiha dan Sarada Uchiha ditampilkan dalam cuplikan tersebut.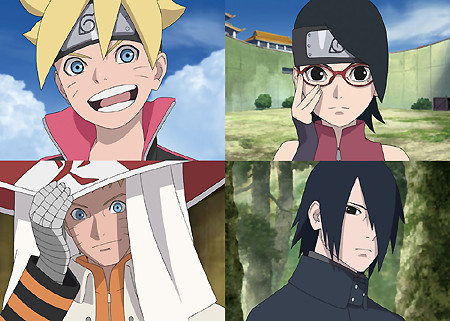 Dilansir dari animenewsnetwork.com, poster yang mengungkap para pemeran utama film ini telah diperlihatkan oleh Cinema Today pada hari Senin minggu lalu. Para pemeran untuk Boruto dan Sarada pun telah diungkap Senin minggu lalu di edisi ke-20 dari Weekly Shonen Jump, yang meliputi: Yuko Sanpei sebagai Boruto Uzumaki dan Kokoro Kikuchi sebagai Sarada Uchiha.
Film ini akan disutradarai oleh Hiroyuki Yamashita (sutradara episode Naruto Shippuuden, sutradara animasi film Road to Ninja: Naruto the Movie). Selain mendesain karakter dan menjabat sebagai kepala pengawas produksi untuk film ini, pencipta manga Naruto, Masashi Kishimoto juga menulis naskahnya bekerja sama dengan Ukyou Kodachi (Chaos Dragon, Neppu Kairiku Bushi Road).
---
Source : animenewsnetwork.com

Comments