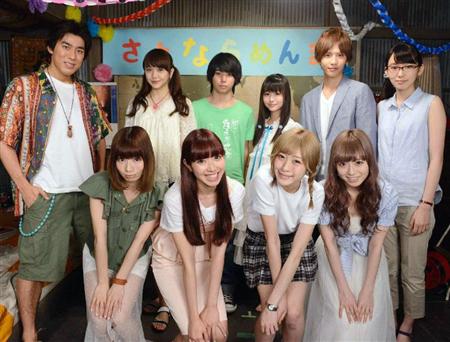 Lagu tema untuk adaptasi live-action khusus untuk televisi dari anime anohana: The Flower We Saw That Day akan dibawakan oleh band beranggotakan empat orang gadis bernama Silent Siren. Mereka akan membawakan lagu cover khusus berjudul "secret base ~Kimi ga Kuretamono~" yang merupakan lagu milik ZONE yang sempat populer pada tahun 2001. Sama halnya seperti Silent Siren, ZONE sendiri adalah band yang semua anggotanya adalah gadis-gadis yang telah bubar pada tahun 2013.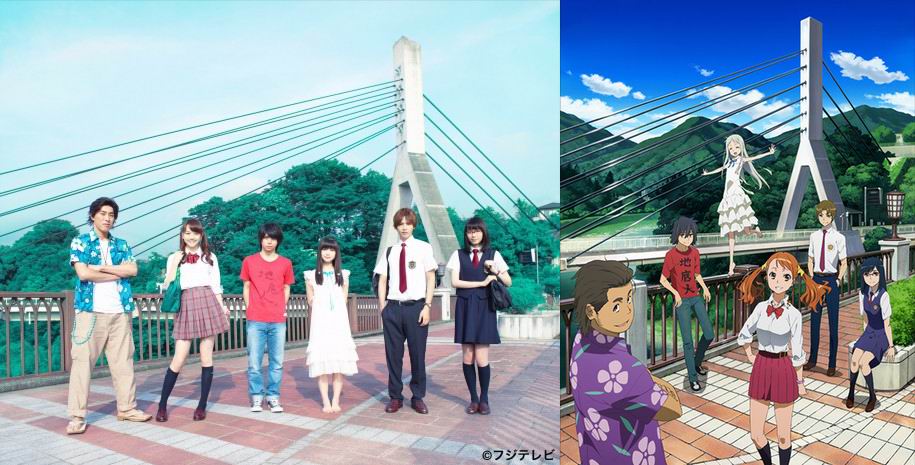 Seperti dilansir dari animenewsnetwork.com, lagu ini adalah lagu tema pertama bagi Silent Siren untuk proyek live-action di televisi. Sebelumnya, para pengisi suara dari anime-nya pernah membawakan lagu yang sama untuk anime yang tayang tahun 2011 tersebut. Anime anohana juga merupakan anime kesukaan para anggota Silent Siren, yang terdiri dari Sumire Yoshida ("Suu") sebagai vokalis/gitaris, Hinako Umemura ("Hinanchu") sebagai drummer, Aina Yamauchi ("Ainyan") di posisi bassist, dan Yukako Kurosaka ("Yukarun") sebagai keyboardist.
Selama syuting, para anggota Silent Siren merasa senang dapat bertemu dengan para pemeran versi live-action di lokasi pembuatannya. Tanggal 5 Agustus yang akan datang, single untuk lagu cover yang dibawakan Silent Siren ini akan dirilis dengan lagu baru berjudul "Hachigatsu no Yoru" (August Night). Live-action anohana sendiri akan tayang tahun ini.
---
Source : animenewsnetwork.com

Comments