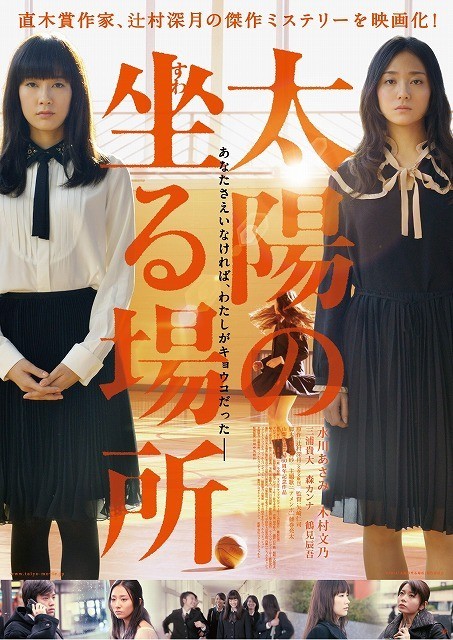 Trailer telah ditambahkan untuk film yang akan datang berjudul TAIYOU NO SUWARU BASHIYO yang dibintangi Asami Mizukawa dan Fumino Kimura. Film ini diangkat berdasarkan novel tahun 2008 berjudul "Taiyou no Suwaru Bashiyo" karya Mizuki Tsujimura ("Until The Break Of Dawn") dan disutradarai oleh Hitoshi Yazaki ("Strawberry Shortcakes"/"Sweet Little Lies").
Cerita untuk TAIYOU NO SUWARU BASHIYO berkisar tentang dua mantan teman SMA. Sementara seorang gadis mendapatkan semua sorotan di SMA, beberapa hal berubah pada saat mereka dewasa.
TAIYOU NO SUWARU BASHIYO dijadwalkan untuk rilis tanggal 4 Oktober 2014 di Jepang.
---
Sources :

Comments