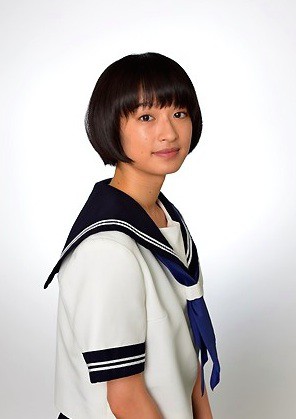 Aktris Mugi Kadowaki ditunjuk sebagai pemeran utama wanita dalam drama seri NTV yang akan datang berjudul SAILOR SUIT AND ALIEN (judul harfiah dari "Serafuku ke Uchujin"). Turut berperan dalam drama seri ini adalah Ren Kiriyama, Risa Sudo, Eisuke Sasai, Yoko Oshima, Takuya Nagaoka, Mari Nishio dan Tetsuhiro Ikeda.
Premis untuk SAILOR SUIT AND ALIEN adalah diceritakan Planet Bumi telah hancur oleh meteorit. Hanya 11 orang yang selamat, berkat alien yang membawa mereka pada pesawat ruang angkasanya. Sementara itu, 11 orang yang bertahan hidup harus memutuskan apakah mereka akan pergi dengan alien atau melarikan diri kembali ke bumi dan membangun rumah yang baru.
SAILOR SUIT AND ALIEN pertama mengudara tanggal 26 Juni pukul 1:00 dini hari di Jepang.
---
Sources :

Comments