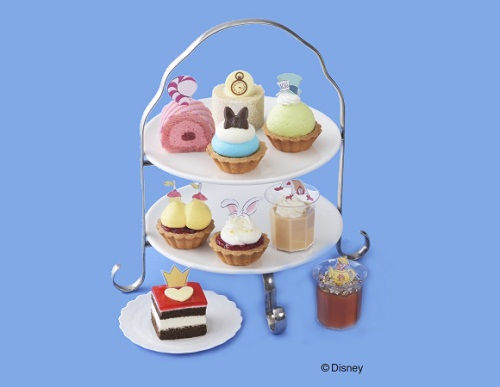 Dalam rangka menyambut rilisnya film ALICE IN WONDERLAND 2: Through the Looking Glass, pengecer kue manis terkenal di Jepang, Ginza Cozy Corner, meluncurkan 9 varian kue unik berbentuk karakter yang berwarna-warni dan barang-barang terkenal dari film Disney tersebut. Ginza Cozy Corner memang dikenal selalu memberikan kejutan terbaru yang tidak ada habisnya.
Kue-kue mini sering mereka rancang dengan bentuk yang menakjubkan, seperti sebelumnya ketika paket terbatas kue dan tart bertema Star Wars berhasil mencuri perhatian pelanggan.
Kali ini, koleksi kue mereka tawarkan dalam bentuk Dormouse, Watch, Playing Card, Mad Hatter, Alice, Tweedledee and Tweedledum, Cheshire Cat, White Rabbit dan Queen of Hearts.
Mulai dijual dari 20 Juni hingga 21 Juli , koleksi kue lucu ini bisa kalian dapatkan seharga 2.268 yen di seluruh cabang Ginza Cozy Corner.
Apa kalian tega untuk mencicipinya?
---
Source : rocketnews24.com

Comments